Ultimate School Manager
Next Generation School ERP.
The fastest way to grow your business with the leader in Technology Check out our options and features included.
Ultimate

School Manager is

All in one

School management software that you need to manage your

School and Colleges

Most secure and customizable software suited to all level of Schools and Colleges. Ultimate School Manager is easy to use and intuitive to use.
Unlimited
Employees
Unlimited
Students
Cloud Based
Process
Unlimited
Exams
Finance/Fee
Management
Data
Protection
All in one School management software
you ever need it
The USM product suite helps meet both today's and tomorrow's business challenges by bringing school-first, intelligent technologies to managing your most valuable assets: your employees and students.
Ultimate School Manager

Provides

50+ Premium Modules

The USM product suite helps meet both today's and tomorrow's business challenges by bringing school-first, intelligent technologies to managing your most valuable assets: your employees and students.
Core Modules

Academic Management
Student Management


Resource Planning

Build to anticipate your
current and future manpower

Employee/HR Management

Employee Joining/Exit
Employee Attendance & Payroll


Payroll

Error-free payroll processing. Maintain full
control of payroll at every step of the process

Communication

The USMConnect ensures that there is an unbreakable communication.

Data Management

With the USM's Data Management, the complete process is automated.

Integrations

Available integration with various applications like SMS, Online payment etc.


Academic Planner & Learning

Provides ease of lessong planning.
Tracking of lessons/topic progress

Learning Management

Provides ease of planning
Facilitates learning

Fee & Finance Management

The fee collection in a school can be simplified and digitized with USM.

USMConnect Mobile App

Magical features to stay connected with institutions for teachers/students

Attendance & Leave Management

USM manages leave application, granting, and tracking in the same software.

Assessment Test

Assessment Test for admission and recruitment & Quizes.

Recruitment

Manage and track job openings.
Applicant Assessment Test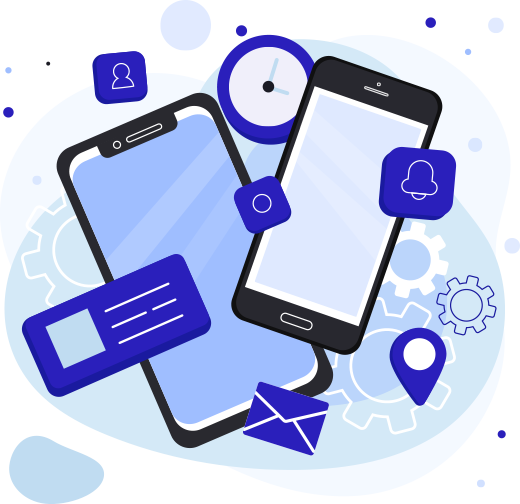 USMConnect

mobile app fledged with

features
ENRICH COMMUNICATION BETWEEN SCHOOLS, PARENTS AND STUDENTS WITH USMConnect
A Complete One-Stop ERP software solution for educational institutes and parents
School Calendar
Attendance Report
Notice-board
Exam Report
Notifications
Library
Institution Fees
Gallery
The Next Generation School Management Software is here.
A complete suite of tools designed to make life easier with top qualities modules and UX.
Simple and Easy
to Use
Hassle-free
School ERP Software
Extremely Easy
to Customize
---
Ultimate School Manager:
A Complete, One-Stop Software Solution for Every School!
Ultimate School Manager has a huge variety of modules and features to manager your school. Ultimate School Manager is available at a cost-effective price with the best of services. Schools of any size can easily choose from different packages of Ultimate School Manager solution and services for better school management..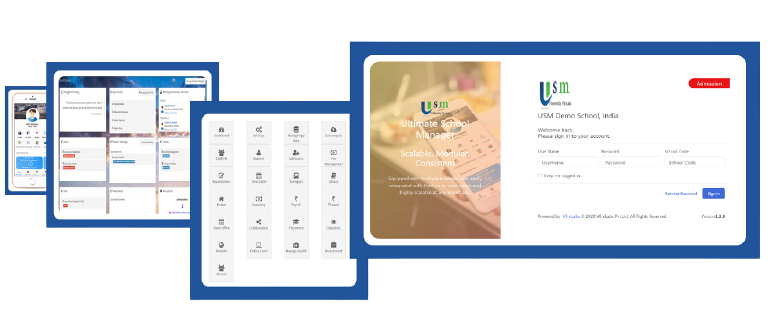 Reasons
Why you should choose
Ultimate School Manager
With Ultimate School Manager your satisfaction is guaranteed.
We have selected the 6 top reasons to choose Ultimate School Manager. Check below: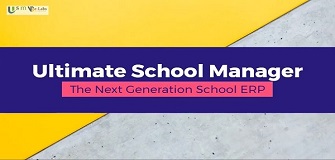 1
EASY TO Implement and Use
USM is well sufficient and useful in the modern times of technology and education. USM delivers the user a smooth experience by providing various user-friendly modules. It's Graphical User Interface has been designed for the variety of users likes students and their parents, which is efficient and effortless.It's easy to work on USM software on your first login without any instructions all you need is the basic knowledge of working on a computer.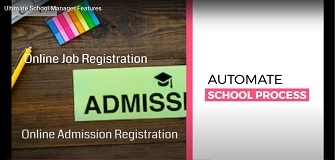 2
A COST EFFECTIVE Solution
USM is highly affordable for any educational institute. It provides various feature in minimum cost possible. Schools and colleges of any size can easily afford USM and its services.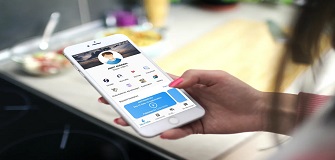 3
A MOBILE APP For Schools and Parents
USM has built an efficient mobile app called USMConnect for parents and students, which is easily accessible. Notifications regarding school activities are instantly sent to the parents via mobile app. Teachers are also updated with affairs of the school with the USM app on their mobile phones. Both parents and students have their own individual login access to USM, which allows them to view their dashboard from anywhere in the world with just one click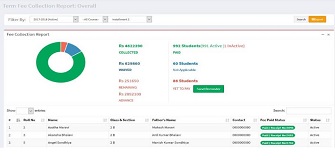 4
THE BESTUser Experience
USM is highly user friendly. People from any age group can easily operate the USM software for various purposes. A teacher, student or a parent can effortlessly use the software for day to day school activities. An user can use the software with minimal training. All the features of the software are easily accessible without much navigation.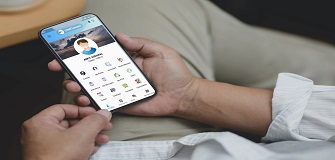 The data that is fed in the software is secured in 32 bit ssl encryption. Data security is USM's prime motive along with data backup. We offer every school full privacy to their data as the data is fully encrypted while being stored in USM. USM's online payment integration is secured and anyone can easily use it without any worry.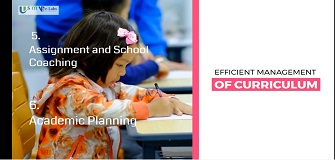 6
ALWAYS KEEPSoftware Updates
The software is updated frequently. Latest updates are introduced to the software based on the requirement of its users. New features and functionality in the form of new modules are frequently added to enhance USM. The updates of the software goes hand in hand with the evolving time. And since software is hosted in the cloud, any small change will be available to the user from time to time. Any new feature added to the software can be easily available without any issue.
How Are We Better
Excellent ERP and Learning Solutions for
your school and students
Every software process is developed with complete detailing with an aim to provide transactional ease & help to customers in achieving intended objectives.

Fully Integrated Solutions
Incorporates all possible tools into one to improve experience into a single integrated solution.

Capture Everything
Grabs all possible events in the school life cycle, enabling insights & information for inclusive & comprehensive decisions

Compatible in Nature
Real time metadata & access to business intelligence helps guide inexperienced decision makers

Easy to Deploy
Easy deployment removes the need of expensive professional support for training.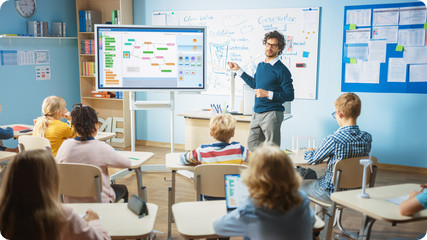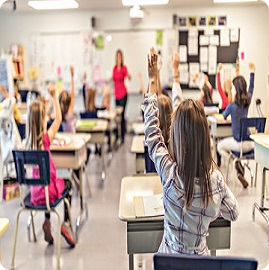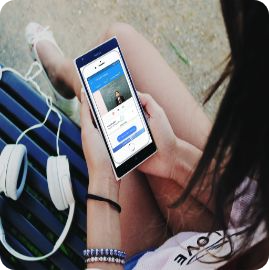 How We Do
Understanding Business
We begin by listening carefully to our customers, understanding your technology challenges and business objectives, and aligning our resources toward the customers' needs.
Release
Preparing solutions on the basis of Analysis, which can be easily understand and ready to provide hidden facts and figures.
Proposal Submission
On the basis of our detailed analysis we submit the business proposal that consists of 3 P's (problem statement, proposed solution and pricing information)


User Acceptance
We offer services for deploying the application at your test environment for acceptance testing. Services also include assistance in product launch at beta sites and the production environment.
Execution
To mitigate any project risk, we prepare concise and thorough requirements document and share it with stakeholders. We follow the hybrid onsite-offshore model during the execution.
Support 24/7
We provide services for ongoing releases, maintenance, enhancements and support because prioritization of enhancements to yield ROI and customer satisfaction is our top most priority.
We're not the only ones

excited

happy

about Ultimate School Manager...
Meet our customers.
















---
What schools say

about our


Product

Our stakeholders' views are the guiding factors for us to keep moving in the right direction. Their precious words of appreciation are hallmark for us and our bona fide work.

VIEW ALL TESTIMONIAL

It is indeed a great move to implement Ultimate School Manager at "Anant Utsav School". The services and support by the USM team is always appreciative. USM helps in reducing the paperwork to a great extent and provides high data security. It also provides a variety of reports that are highly relevant and flexible. All the modules have unique and specific features which ultimately save time and help us to be more advanced through technology. I personally have explored all its features and find each of them to be up to the mark and of a global quality standard. We strongly recommend USM to any school as they cater to the needs of the institution as a whole.
Mrs. Deepti Saran


Principal
Anant Utsav School, Bhopal.

Ultimate School Manager (USM) is an ultimate school software for CBSE schools and it is just the tool the school needed to automated everything and it fit right into our budget. In this school USM has effectively smoothened various school processes like Admission, Attendance, Fee Management and many more. It has strengthened, simplified and streamlined data management and communication. Even though we had another software, we shifted to this new one due to the following facts: less expensive , user friendly and timely support from the company. We are fully happy with the software and support of the company.
Mr. George Sebastian


Founder & Principal
St Joseph's School, Birsinghpur Pali.
A Modern Day Challenge: Online Learning and Remote Teaching!

The Pandemic has forced the educational institutions of the country to shift their curriculum from in-person teaching to online teaching,...

How to plan and manage Lessons Efficiently?

What is a Lesson Planner? Lesson planning is essential to the process of teaching and learning. A lesson plan gives...

Managing Assignments Is Not An Easy Task!

Why are assignments important in a learning process? Assignments are an integral part of a learning process. Assignments develop a..

Why Ultimate School Manager?

The makers of USM have made sure the users do not face any issue while using USM. With constant efforts and sheer dedication the makers have made sure to eliminate all ...

USMConnect :Manage Online Examination During Covid Crisis

During this pandemic, the world must have stopped but the process of educating young minds is an ongoing process. The...

6 Reasons Why You Should Choose Ultimate School Manager.

In this century, technology has become an inseparable part of our lives. Technology is becoming a part of every industry...